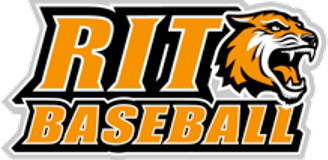 Cancellation and Refund Policy:
Elite Baseball offers the best value in camps and showcases in the Mid-Atlantic area. Our camps are designed to help players of all ages improve their game and our showcases allow our players to get the exposure needed to play at the next level. Below are Elite Baseball's upcoming camps and showcases.
The Elite Baseball Camp featuring the RIT Baseball Coaching Staff is designed to give high school aged players from 10th to 12th grade the opportunity to obtain quality coaching from the RIT Baseball staff. The focus of the camp is to work on all aspects of the game at a collegiate level and is designed for the serious athlete. All campers will receive individual instruction from the RIT staff on game fundamentals and sessions will include hitting, positional work, pitching instruction and team competition.
Elite Baseball and RIT have built a great relationship with several of their former Elite players on RIT's roster.
Be sure to sign up quickly, as 36 is the maximum number of participants for this camp. Positions may be limited based on team needs.
REQUIRED – Your own baseball equipment, molded spikes or turf shoes/sneakers in case we use turf field, spikes for grass field.
OPTIONAL – Water bottle, sun screen
Full refunds will be given only to those who request them before September 20th. Any refunds requested after August 1st will require a doctor's note. Please allow up to 4 weeks after the conclusion of camp for processing.
For further information or questions regarding the Camp please contact: Rob Grow at rcgrar@RIT.edu