Elite Baseball provides individual and group instruction for hitting, pitching, fielding and catching fundamentals. Our high-quality staff has a wealth of instructional experience to get the most out of each player. Training and Development is done at the Elite Baseball Indoor Facility and also in an outdoor setting at our various camps. We also provide intense strength and conditioning plus speed and agility training.
This individual and specialized training can be tailored for hitting, pitching, fielding or catching. We use our video analysis software and input from an instructor on our staff to tailor a development plan for each player. To schedule one-on-one instruction, or for more information, contact Matt Knox.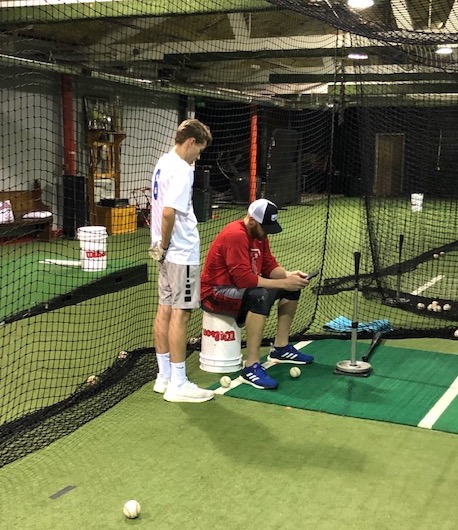 "My son has had the opportunity to work with the Elite Baseball Winter pitching program. He has seen significant improvement in his velocity with the instruction received. I can't thank the Elite program enough." – Dottie Kreiger
"We Love Elite! We entrusted Elite coaches with our son's pitching and hitting development at age 11. Over the past 4 years the coaches have focused on fundamentals and reinforcing proper pitching and hitting mechanics. Our son has improved from a .200 hitter to well over .350 today. His confidence on the mound has soared along with his velocity. Elite has positioned him well for a successful High School experience and beyond." – a satisfied Manheim Township family
Designed for 2-4 players, these sessions are an excellent way for a player to still obtain high-caliber instruction at a reduced price point. To schedule a group lesson, or for more information, contact Matt Knox.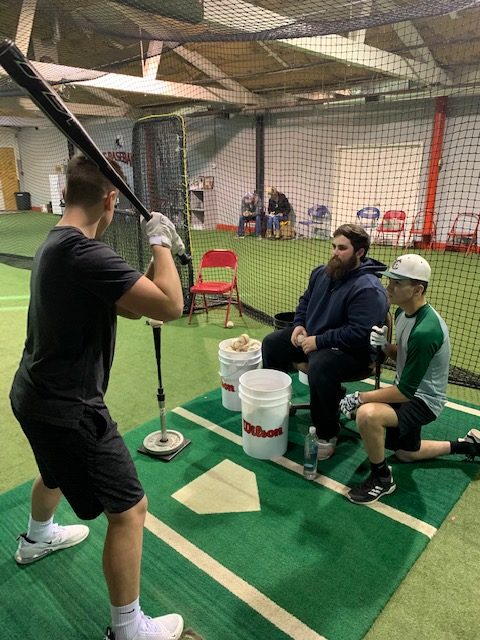 "I've been able to take members of my American Legion team to Elite for small group Winter workouts and it has been a great benefit to my players. The attention to detail and the capacity to individually help each one of my players has greatly improved our preparation for the upcoming season." – Scott Guise, York County American Legion Coach
Designed for players already enrolled in high school, these hour-long sessions are an excellent way for a player to prepare for the upcoming high school season and to enhance year-round consistency at the plate. Our High School Hitting sessions run annually January through May with a maximum of 12 players and will be conducted by one of our qualified instructors. To be part of a hitting session, or for more information, contact Matt Knox.
"The Weekend High School Hitting Sessions held during the off season provides outstanding 1-on-1 professional instruction in a small group setting. They allow multi-sport athletes ample opportunity to stay sharp, make corrections, improve mechanics and muscle memory all at a tremendous value. The one hour sessions are convenient and allow players to come out of winter much better prepared to play." – Ron and Pam Geiple
Designed for players between the ages of 7-14 years old, these 6 or 8 week clinics run annually from November through February. Players' skills are enhanced under the guidance of our qualified instruction staff in the areas of hitting, pitching, fielding and catching. Stay tuned for updates on 2020 Elite Baseball Youth Clinics.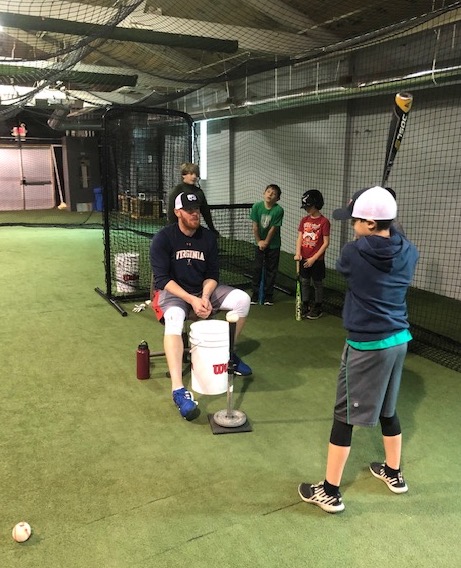 "My son has had a great experience the past two years, working with numerous coaches at Elite Baseball. There is individualized attention/instruction which has helped build his skills & confidence. The instruction is top notch, but they also do a great job relating to the kids, keeping them loose and having fun. Drills are usually tedious for an 8-year-old, but I asked my son what he thought, and his feedback was: I like going to Elite because they make the hitting drills fun and the time goes fast!" – Jeff Habecker
"My son has attended Elite clinics and camps for 3 years now, and he's loved every minute of it. I'm constantly impressed at the first-rate instruction Elite provides, and he's learned so much about hitting and pitching. As the head coach of a local 10u championship team, I've utilized the Elite staff for early season team training as well. Knowledgeable, fun, and affordable … that's a tough combination to beat, and that's the Elite advantage! My son and my team are already looking forward to the next clinic and workout!" – Brad Showalter
Four-day camps are offered to players ages 7 to 12 years old with an emphasis on fundamentals while ensuring fun and competition is included. When weather doesn't cooperate for outdoor instruction we are able to move into our indoor facility to ensure the campers get all the training offered. Stay tuned for updates on 2021 Elite Baseball Summer Camps.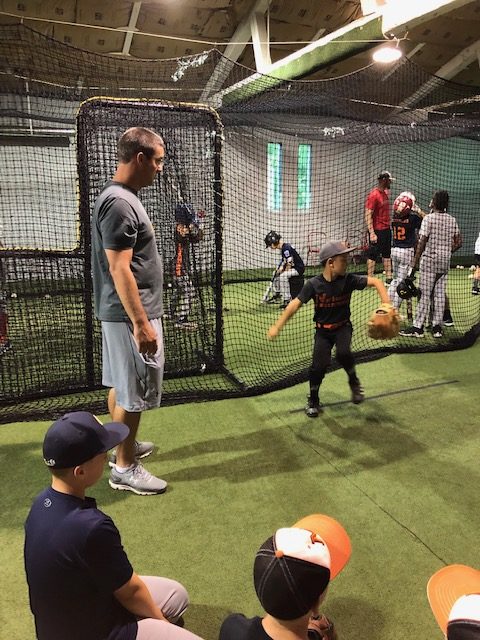 "Elite's summer baseball camp was a great experience for my son. The camp schedule consisted of many learning opportunities and stages (individual, small group, and team) throughout the camp day for all age and ability levels. Elite instructors did a great job with organization, as well as, grouping the variety of age levels appropriately. My son enjoyed the competitions at the end of camp, which were tailored to the skills taught throughout the camp. I would recommend Elite's Baseball camps to anyone." – Frank Isenberg
"Elite Baseball did an amazing job with summer camp. The coaches were able to teach baseball skills to a variety of different age groups and ability levels while ensuring that the kids had fun. The players built lasting friendships and memories that will last a lifetime. This is definitely a program that I will continue to send my boys to." – Jason Johnson
Strength And Conditioning Training
Under the guidance of a certified trainer, these sessions are run twice a week in the Fall and Winter with participation limited to 4-8 players per group. The certified trainer focuses on proper technique and a high energy environment to ensure each player is making marked progress. Stay tuned for more information on 2020 Strength and Conditioning Training.
"After joining Elite Baseball my son has taken advantage of many of the instruction services offered. One that stands out is the Weight Training program. The instructor is phenomenal with the kids, helps when technique is wrong, and ensures that the kids develop. The improvements are clear and evident when seeing my son hitting than previous years. As a family we are thankful for the opportunity to be part of Elite." – Christine Whyte
Speed And Agility Training
Designed to enhance a skill Elite Baseball feels is undervalued overall, this program emphasizes running mechanics as it relates to speed and quickness. Speed is a significant contributor to a player's success and is a datapoint that college coaches emphasize. These annual Fall and Winter training sessions focus on running techniques and stretching to improve overall speed and quickness. Stay tuned for more information on 2020 Speed and Agility Training.
Each player who attends an Elite Baseball College Coaches Camp will receive a personal written evaluation from a college baseball coach. These camps are run by college baseball coaches and provide a unique opportunity for high school baseball players. Stay tuned for more information on 2021 College Coaches Camp.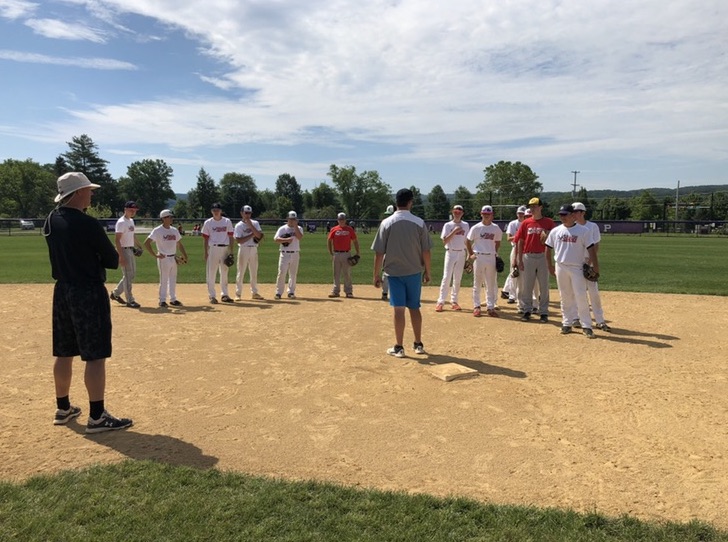 Academic College Coaches Camp
Each player will not only have the chance to learn fundamentals of their position and swing, this camp is specifically tailored for players seeking a high-end academic experience. All instruction will be done by an experienced staff of college coaches from top academic institutions. Stay tuned for more information on 2021 Academic College Coaches Camp.